TRF in the Press 2021
Journalists have discovered The Reward Foundation. They are spreading the word about our work including: our lessons about risks from long term bingeing on porn; the call for effective, brain-focused sex education in all schools; need for training of NHS healthcare providers on pornography addiction and our contribution to research on porn-induced sexual dysfunctions and compulsive sexual behaviour disorder. This page documents our appearance in newspapers and online. 
If you see a story featuring TRF we have not put up, please send us a note about it. You can use the contact form at the bottom of this page.
Latest Stories
Experts' action call: Improve the way we teach pupils about relationships and tighten control over internet porn

By Marion Scott & Alice Hinds December 12, 2021
Scotland must overhaul how young people are taught about sex and relationships to tackle an epidemic of sexual violence and harassment in schools, according to experts.
Lessons must be specifically built to directly tackle gender-based violence while teachers and support staff must be better trained, specialists believe, and measures must be taken to prevent children from accessing online pornography.
Responding to a Post ­survey revealing three out of five girls have endured some form of sexual harassment, with one in five girls being physically assaulted, Rachel Adamson of gender-based violence campaigners Zero Tolerance called for the nationwide introduction of Equally Safe At School, a programme promoting healthy, respectful relationships that is already being adopted in some schools.
She said: "To end violence against girls in schools we must embed gender equality throughout education policy and practice. With the current reform of education, we have an opportunity to do this now.
"Schools need a consistent approach across the country to promote equality and prevent misogyny and violence against women and girls. We have such a programme in Rape Crisis Scotland's Equally Safe At School, which aims to equip schools with the tools to challenge gender-based violence and stereotypes and promote equality.
"We would like to see all schools following Equally Safe At School (ESAS) and compulsory training for teachers and other school staff to support them to respond to and prevent ­violence against girls.
"By shifting our focus to achieving gender equality, we can end men's violence against women and girls."
Kathryn Dawson of Rape Crisis Scotland, who helped develop Equally Safe At School, said the results of the survey were dismaying. "Sadly we're not surprised to see that so many girls and young women have been affected by sexual violence and harassment – research and the voices of girls and young women themselves are increasingly telling us this," she said.
"This needs to change as no child or young person should be subjected to this behaviour at school. We need more research and robust data as these behaviours are often not seen or recognised, and so are not treated as a priority issue for schools.
"Sexual violence is not ­inevitable, and we'd like sexual violence prevention to be very high up on the agenda of the education system in Scotland.
"The Scottish Government is undertaking reforms to education and we think it's essential that this includes much stronger and more specific provisions for preventing sexual violence.
"If we have this in place, it will drive progress in other areas, including giving teachers much more training and support, and encouraging schools to prioritise it within their planning and monitoring.
"The ESAS tools are there to help and guide them through the steps they can take, and this is a real opportunity for schools and local authorities to show leadership by taking action.
Dr Nancy Lombard, reader of social policy at Glasgow Caledonian University, said sex education in schools must be refocused to promote healthy, respectful relationships.
She said traditional sex education risks reinforcing stereotypes of passive women and aggressive men and that young people need a more rounded understanding of relationships and sex.
She also warned abusive behaviour should not be dismissed as just teasing or banter. Lombard said: "My own research found girls as young as nine would bring physical or emotional abuses to the attention of the teachers. Teachers were dismissive in their handling of such behaviours labelling them as a bit of fun or suggesting 'it's because he likes you'.
"Girls experience the abuse as real and name it as such. They do not like it, are hurt by it and actively try to stop it, either individually or collectively.
"These violences are physical as well as threatening behaviours, including stalking. This lack of validation resulted in girls accepting and minimising their own victimisation whilst boys learnt to normalise such behaviours as an acceptable and everyday part of their ­interactions with girls."
Lombard said parents can do much to alleviate the issue. She said: "Whilst we can teach children all violence is wrong we also need to scrutinise how we may limit what children can be or become by speaking to them in different ways or by expecting different things from them."
Mary Sharpe, chief executive of the Reward Foundation, which campaigns for age restrictions on pornography websites and trains educators and healthcare professionals, said the Scottish Government must act urgently to protect children. She said: "What we really need to protect our children is legislation providing age restrictions to internet pornography, and proper education in schools which covers the risks of porn to the sensitive teen brain and how it can lead to unsafe relationships, poor attainment, and an unrealistic view of our own bodies."
Yesterday, 14 leading charities including the NSPCC and Barnardo's called on UK ministers to make adult websites legally liable for protecting children with watchdog Ofcom given powers to close sites that allow access to children.
Sharpe said: "We were deeply disappointed the UK Government withdrew from bringing in new legislation on age restrictions one week before it was set to be introduced in the lead-up to the last election. We hope it will return to that issue."
Campaigner: Online porn is warping attitudes of our children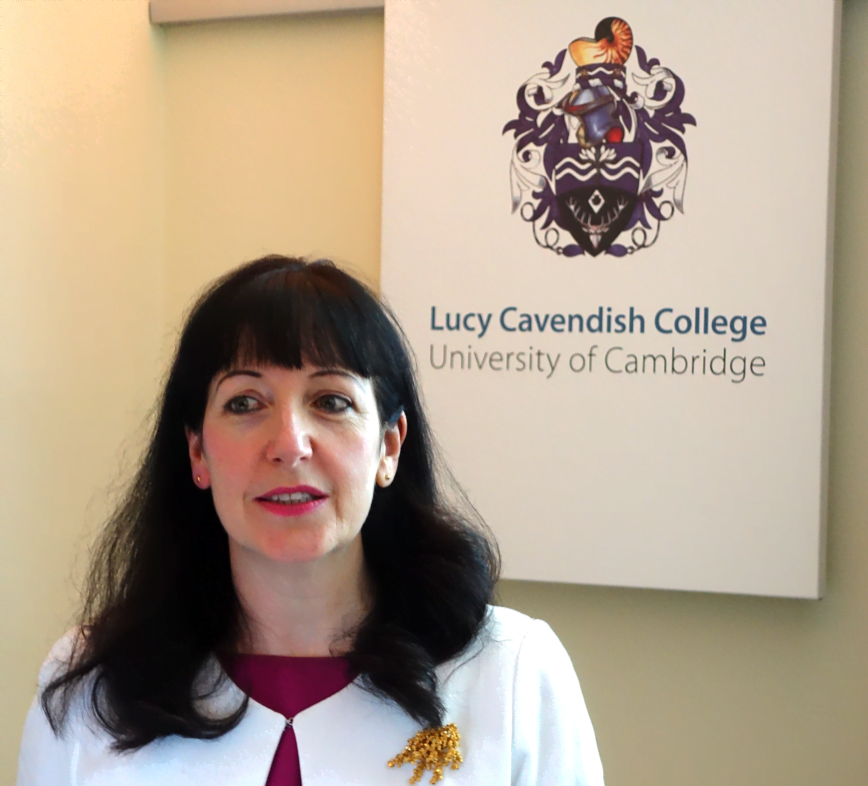 Boys as young as 10 are watching violent porn, warping their understanding of sexual relationships, an influential charity fears.
Mary Sharpe, chief executive of The Reward Foundation, which campaigns for age restrictions on porn sites and trains educators and healthcare professionals, warns the proliferation of online porn is skewing how young people behave and develop.
While it's mainly boys who look at porn, Sharpe says girls are affected too because of the way they are subsequently viewed and treated. She said: "While it is mostly boys looking at online porn, ultimately it is the girls who are victims of how sex is portrayed.
"Boys emulate what they see. Internet porn suggests to them that violence is an acceptable part of sex. I remember being at a youth event a few years ago and being taken aback when a 14-year-old girl boasted that she was 'into kink'.
"I wondered if she had ever been held and kissed in a tender, romantic way. It brought home just how easily these behaviours are accepted as normal and just how difficult it can be to communicate what a trusting relationship looks like. The challenge for parents and teachers is that the teen years are a period of high risk-taking. Porn makes this more likely."
She said children might see porn on devices at home, but also on mobiles, their own or friends'.
"By 10 or 11 when puberty begins for an increasing number of children, their hormones are driving them to seek out anything about sex and beginning to experiment.
"As digital natives, the first place they look is the internet. Even if parents put filters on, many children find a way around them or watch porn on their friends' devices.
"The long-term effect is they can become so used to porn sex, they find it difficult to establish safe, real-life relationships."
Sharpe said The Reward Foundation, a Scottish charity, is not anti-porn for adults, though they should also be aware of the risks so that they can make informed choices.
But they are determined the government must find a way of ensuring children and vulnerable young people cannot easily access the material.
She said: "Responsible consenting adults can watch what they like and do what they like. Our concern is that these images encourage high-risk relationships and expectations between children and young people who are desperate to be grown up and emulate what they've seen without realising how unsafe it can be."
One of the areas of concern is around sexting, sending explicit photographs to each other. This is a common practice in every school the foundation has visited but can end in stigmatising criminal investigations.
Sharpe said: "This is a huge dilemma for schools. They want to protect victims from this practice, and often it is girls who feel pressured to send naked pictures to a potential or actual boyfriend who may share them with his friends and perhaps the rest of the school. School leaders can be reluctant to report incidents to the police for fear of criminalising young pupils.
"The psychological stress can leave victims seeking to self-harm, cutting or developing concerning behavioural issues."
Universities to report on how they handle 'rape culture' complaints
By Mark Macaskill, Senior Reporter at The Sunday Times, 4 April 2021.
Scottish universities will report within weeks on the outcomes of reviews into the handling of sexual misconduct complaints.
The studies were ordered by the Scottish Funding Council in February after the case of Kevin O'Gorman, the former Strathclyde professor who was convicted in 2019 of the sexual assault of seven male students between 2006 and 2014.
The education sector is under unprecedented scrutiny over fears that sexual violence in universities and schools is widespread.
Concern has increased in recent weeks. More than 13,000 reports have been posted on Everyone's Invited, a website founded in 2021 where school and university pupils and students, past and present, can anonymously share their experience of "rape culture" — in which misogyny, harassment, abuse and assault are normalised,
Yesterday Soma Sara, the site's founder, invited its followers to submit suggestions for change that will be used to bring pressure on UK governments.
Many of the testimonies on Everyone's Invited reveal the school or university where assaults are said to have taken place.
Several posts name Edinburgh University and allege sexual assaults at its Pollock Halls residences.
Last year Pollock Halls, which has 1,600 rooms on three campuses, was named by The Tab, a university newspaper, as having the highest rate of sexual assaults of any Edinburgh halls.
One student said that at least five female students have been raped there by a male student. They said: "He makes them drink alcohol. When they pass out he has sex with them without a condom. Nobody is doing anything to help".
The student is not thought to have made an official complaint and the university confirmed that no historical allegations of sexual misconduct had been reported to the police "in recent weeks".
It said: "We are committed to addressing the issue of sexual violence on campus. We encourage students to use official reporting channels."
The funding council said it did not regulate autonomous higher education institutions.
Mary Sharpe, chief executive of the Reward Foundation, which looks at the science behind sex and love and is based in Edinburgh, said: "It is a sad day when young people have to take matters into their own hands with websites like Everyone's Invited." She said part of the blame was the lack of action on an age restriction for commercial porn websites.