No. 11 Autumn 2020
Greetings! As the weather turns chilly, we have some big news in this newsletter with lovely items to warm your heart, as well as some darker ones to inspire you to greater action. We took the photo above on a working trip to Ireland last autumn. It commemorates the famous rose of Tralee. All feedback is welcome to Mary Sharpe [email protected].
Launch of 7 free lesson plans
Big News! The Reward Foundation is delighted to announce the launch of its 7 core lesson plans on Internet Pornography and Sexting for secondary schools, for free. There are UK, American and International Editions available. The lessons conform to (UK and Scottish) government guidelines on relationship and sex education and are now ready for distribution. Our unique approach focuses on the adolescent brain. The Reward Foundation has been certified by the Royal College of General Practitioners for a 4th year as an accredited training provider on 'Pornography and Sexual Dysfunctions'.
Why are they necessary?
"Of all activities on the internet, porn has the most potential to become addictive," say Dutch neuroscientists Meerkerk et al.
Why are they free?
First of all, the cutbacks in the public sector over the past decade mean schools have very little money for extra lessons. Second, the unfortunate delay in implementing age verification legislation (see news story below) that would prevent young children stumbling upon adult material, has inevitably led to an increase in them having access to free, streaming, hardcore porn during the pandemic. That way those most in need can access independent materials based on the latest scientific research.
Please help us spread the word about the lessons. Should you wish to help us in our mission with a donation, a new Donate button will be available soon. See the lessons here. Have a look too at our blog on them for a quick introduction.
What is love?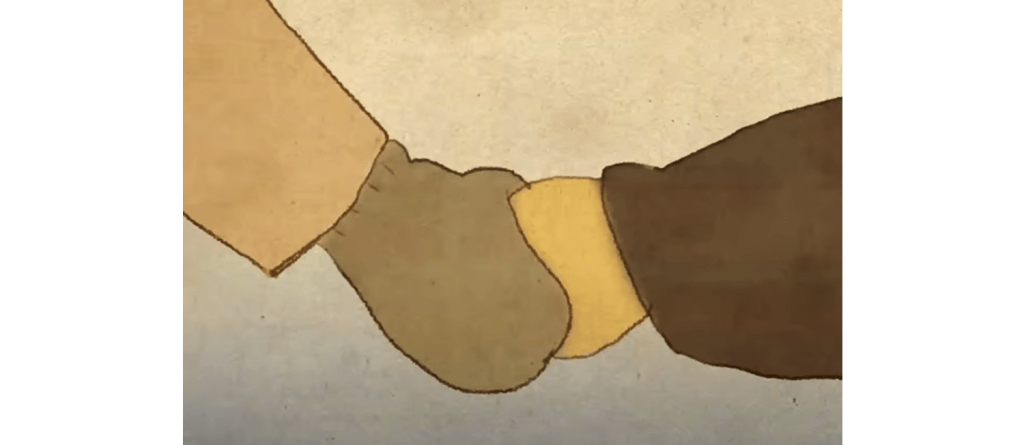 Here is a delightful, animated video called, "What is love?" as a reminder of what we pay attention to and how the little things matter. We mustn't lose sight of this goal and focus solely on the risks around porn use. Nurturing love matters too.
Love and the Healing Power of Touch
Loving touch is essential to our wellbeing because it makes us feel safe, cared for and less stressed. When were you last touched? To find out more, the BBC conducted a survey called The Touch Test on this much under-researched sense. The survey ran between January and March this year. Almost 44,000 people took part from 112 different countries. There is a series of programmes and articles about the results of the survey. Here are the highlights for us from a few of the items published:

The three most common words used to describe touch are: "comforting", "warm" and "love". It's striking that "comforting" and "warm" were among the three most common words that people used in every region of the world.
More than half of people think they don't have enough touch in their lives. In the survey, 54% of people said they had too little touch in their lives and only 3% said they had too much.
People who like interpersonal touch tend to have higher levels of well-being and lower levels of loneliness. Many previous studies have demonstrated too that consensual touch is good for us physiologically and psychologically.
We use different kinds of nerve fibres to detect different kinds of touch.
Special nerves
"Fast nerve fibres respond when our skin is pricked or poked, relaying messages to an area of the brain called the somatosensory cortex. But in recent years, the neuroscientist Professor Francis McGlone has been studying another type of nerve fibre (known as afferent C fibres) which conducts information at around a fiftieth of the speed of the other kind. They relay the information to a different part of the brain called the insular cortex – an area which also processes taste and emotion. So why has this slow system developed as well as the fast one? Francis McGlone believes slow fibres are there to promote social bonding through gentle stroking of the skin."
'Breath Play' aka Strangulation rising fast
By contrast, a more sinister form of sexual touch is on the increase among younger people. It's what the porn industry and its pundits have rebranded as 'air play' or 'breath play' so that it sounds safe and fun. It's not. Its real name is non-fatal strangulation.

Dr Bichard is a clinician at the North Wales Brain Injury Service. She talks about "a range of injuries caused by non-fatal strangulation that can include cardiac arrest, stroke, miscarriage, incontinence, speech disorders, seizures, paralysis, and other forms of long-term brain injury." See our blog on it.
Age Verification Virtual Conference June 2020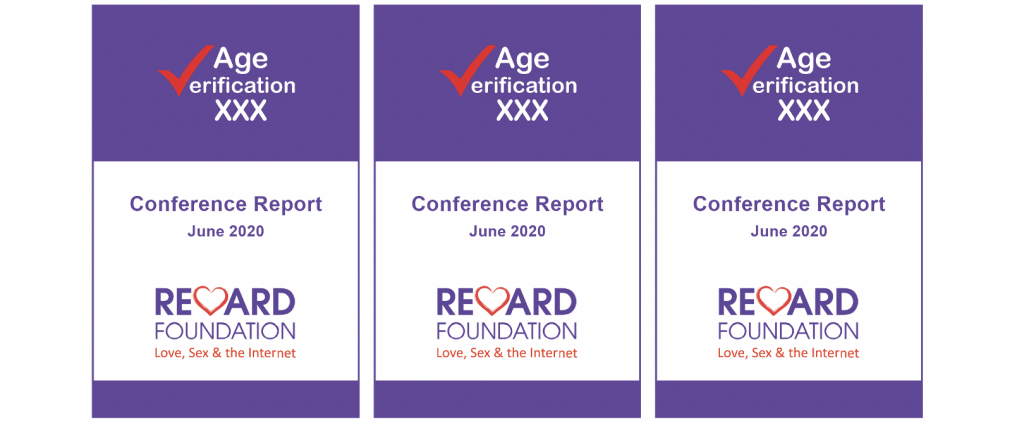 If you want to know how we can reduce children's access to the type of pornography that glamourises sexual violence, you may be interested in this. The Reward Foundation spent the summer working with John Carr, OBE, Secretary to the UK's Children's Charities' Coalition on Internet Safety, to produce the first Age Verification Virtual Conference on pornography. It took place over 3-half days in June 2020 with over 160 participants from 29 countries. Child welfare advocates, lawyers, academics, government officials, neuroscientists and technology companies all attended. See our blog on it. Here is the final report from the conference.
Free Parents' Guide to Internet Pornography
We up-date the parents' guide on a regular basis when there is new information to add in. It is full of tips, videos and other resources to help parents understand why porn today is different from porn of the past and thus requires a different approach. There are websites and books, for example, to help parents have those challenging conversations with their children.
"We are what we repeatedly do"
Aristotle