TRF in the Press 2022
Journalists have discovered The Reward Foundation. They are spreading the word about our work including: our lessons about risks from long term bingeing on porn; the call for effective, brain-focused sex education in all schools; need for training of NHS healthcare providers on pornography addiction and our contribution to research on porn-induced sexual dysfunctions and compulsive sexual behaviour disorder. This page documents our appearance in newspapers and online. 
If you see a story featuring TRF we have not put up, please send us a note about it. You can use the contact form at the bottom of this page.
Latest Stories

Tech giants told to police their platforms as online abusers threatened with prison under new legislation
By Mark Aitken February 6, 2022
Tech giants will be told to police their social media platforms under new laws designed to clean up the internet.
Companies like Facebook and Google will be made responsible for finding and removing harmful content such as racist abuse and revenge porn under new UK Government legislation.
The Online Safety Bill makes firms responsible for policing websites to remove harmful content, even before they receive a complaint.
If passed, the new law could see social networks fined up to 10% of their global turnover if they failed to intervene.
The legislation will also add new criminal offences of sending genuinely threatening or knowingly false messages, and also covers revenge porn, human trafficking, extremism and promoting suicide online.
UK Culture Secretary Nadine Dorries said the new bill would be a "notice to the online platforms to say here it is, we're letting you know what it is now, so start doing what you need to do".
Asked again if senior executives could find themselves in prison if they did not comply, she said: "Absolutely" – though this was later challenged as incorrect by a leading children's charity.
Age Verification
And Mary Sharpe, chief executive of the Reward Foundation, which campaigns for age restrictions to accessing porn, added: "These proposals completely miss the point and are ignoring the elephant in the room – online pornography sites. The government promised to include them in this Online Safety Bill when they ditched the age verification for pornography legislation one week before it was due to be implemented back in 2019.
"These superficial changes pay more attention to the free speech of the multi-billion dollar porn industry than to the protection of innocent children."
The new offences cover communications that are sent to convey a threat of serious harm, those sent to cause harm without a reasonable excuse, and those sent which are known to be false with the intention to cause emotional, psychological or physical harm.
Sunday Post Campaign
In December, The Sunday Post launched the Respect campaign calling for effective classroom initiatives to help teens understand healthy relationships along with tighter restrictions on online pornography.
SNP culture spokesperson John Nicolson MP, a member of the Westminster joint committee which has been considering the bill, said: "Any abuse which is illegal in everyday life should also be illegal online. And we certainly need to do more to tackle legal but harmful content too.
"As a member of the cross-party Online Safety Bill committee, we have produced recommendations to keep all of us safe on line.
"Abusive behaviour targeting children is rife online, as The Sunday Post's investigations have shown.
"The big social media companies do little to stop it. And so, I want the UK Government to act. Vastly wealthy social media companies should pay a heavy price when they consistently refuse to protect those who go online – especially young people."
Andy Burrows, head of child safety online policy at the NSPCC, challenged Dorries' claim that senior executives could find themselves facing criminal prosecution.
He said: "Despite the rhetoric, the Government's current proposals mean tech bosses wouldn't be personally liable for the harmful effects of their algorithms or failing to prevent grooming, and could only be prosecuted for failing to supply information to the regulator.
"It's clear that unless the Online Safety Bill is strengthened sufficiently, criminal sanctions offer bark but no bite. Children need well-designed regulation that learns lessons from other sectors if the Bill is to match the rhetoric and prevent avoidable abuse."
The new bill also does not introduce online age verification, something campaigners have called for to prevent children accessing pornography.

Experts call for specialists in dealing with sexual harassment for every Scots school to ease crisis of consent
By Marion Scott, January 9, 2022
Every school in Scotland must have at least one staff member with specialist training in how to deal with the sexual harassment of schoolgirls, according to experts backed by a cross-party coalition of politicians.
Specialists say specific ­counsellors trained in how to handle claims of harassment and abuse properly are urgently needed to combat a national crisis of consent, with one in five schoolgirls claiming to have been sexually assaulted.
Their calls are today backed by all three opposition parties at Holyrood, who have come together to support The Post's Respect campaign calling on the Scottish Government to take effective, urgent action.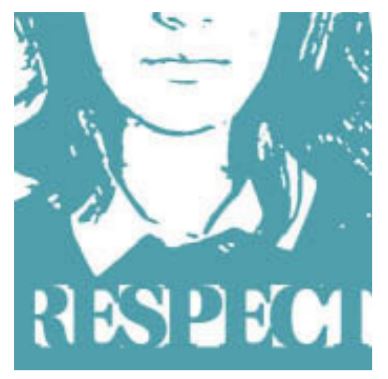 Kathryn Dawson, of Rape Crisis Scotland, said: "Our experience has shown that young people feel more confident and want to reach out to someone who is specially trained so they know, right away, they are going to get the help and support they need and they needn't ­ have concern over issues such as losing control of the situation.
"What is being called for is ­achievable. We have the resources and training available to ensure this happens right across the country. It is important young people have choices available to them over who they contact for support so it's not just down to guidance teachers."
She said some schools have acted, particularly those adopting Equally Safe At School, a programme of ­lessons designed to teach pupils about healthy, respectful relationships, but others do not apparently understand the scale, gravity and urgency of the crisis. She added: "This needs to be challenged, particularly as student wellbeing is fundamental to educational attainment."
NSPCC Scotland
Joanne Smith, NSPCC Scotland policy and public affairs manager, said: "It is vital that all young people who have experienced sexual abuse or harassment have an adult they can turn to, who they trust and who can act on their behalf and support them.
"Each school should have ­designated staff members who are fully trained in dealing with such issues, so they feel empowered and have the confidence to address the abusive behaviour and effectively protect young people. It is so important that anyone who has experienced sexual abuse knows who they can speak to and is confident they will be listened to and allegations will be investigated.
Smith said all schools should run programmes to promote health ­relationships and address sexual harassment, in order to create a ­ culture in which harmful attitudes and behaviour are challenged.
Last month, a survey of hundreds of girls and young women exposed shocking levels sexualised abuse and harassment. One in five teenage girls who took part in our poll said they have been sexually assaulted and three out of five have endured some form of sexual harassment.
Girls we spoke to repeatedly said they had been dismissed or patronised when raising concerns with teachers. Today, another victim, a 17-year-old girl, speaks out in support of specialist staff in every school as she recounts two sexual assaults.
Reward Foundation
Mary Sharpe, chief executive of the Reward Foundation, a Scots-based charity training educators across the UK, said: "Ideally, every school has a properly trained and dedicated teacher dealing specifically with sexual harassment, bullying and coercive sexting."
She said that, while schools already have guidance teachers and counsellors, the scale and complexity of the harassment problem meant relying on existing counselling staff would fail victims and do nothing to ease the crisis. She said: "First, the usual guidance teachers are more than busy with other issues relevant to adolescents, be it family problems, truancy, drugs.
"Secondly, sexual matters require very careful handling because of the potential mental health distress to young women if their experience is not validated. At the same time, teachers have to balance that with the long-term legal consequences for a young man if he is reported to the police for any form of sexual offence.
"This is a huge responsibility for teachers and puts them in the role of judge and jury. Is the incident genuine? Has it been exaggerated for spite?
"If young men are not ­reprimanded in a meaningful way when they are young, they might think they can get away with it and that can lead to more serious offending. It is important that such a teacher is someone pupils trust to act in a fair way."
Sharpe also urged the Scottish Government to act quickly. She said: "One thing is clear – these forms of sexual harassment are going to continue and get worse, in my view, until there is better preventative education in place, preferably evidence-based."
Labour Party
Labour's shadow education minister, Martin Whitfield, a former teacher, said he would be calling on the Scottish Government to ensure at least one teacher in every school has the specialist training required. "The Curriculum for Excellence is already supposed to be teaching children about healthy relationships, sex, consent and respect but when one in five schoolgirls have suffered sexual assault, there is a need for urgency and more effective action," he said.
"I suspect what is actually happening is that once they start on exam courses, this kind of health and wellbeing material is being shoved to one side. We must remind schools they are not just about exam results. Children also need to learn about growing into well-rounded adults. It's clear we are currently failing them in this. Having at least one specially trained teacher children know they can turn to is a wonderful idea. We don't need massive investment. This is something that should be done right away."
Liberal Democrats
Scottish Lib Dem shadow ­education secretary Willie Rennie has also backed the move and said: "I hope this horrifying statistics gives the extra impetus we need to make sure that there is good provision in every school to address the deep-seated problems with the school boys who behave like this."
Scottish Conservative shadow minister for children and young people Meghan Gallacher said: "There must be zero tolerance towards sexual harassment in our schools and these suggestions are worthy of further consideration by SNP ministers."
Scottish Lib Dem Beatrice Wishart MSP, who sits on the Cross Party Group on Violence Against Women and Young Children, backed the idea of specially trained teachers. She said: "It is vital we do take into account the experiences of those affected by this situation. Not only is it achievable to get at least one teacher in every school to take on this role, it's something that can be done reasonably quickly."
Scottish Government response
The Scottish Government said: "We are taking action aimed at preventing sexual harassment and gender-based violence, in order to develop positive relationships amongst children and young people. We have also established the Gender Based Violence in Schools working group to develop a national framework to prevent and respond to harmful behaviour and gender-based violence in schools. This will be supported by appropriate teaching resources to help school staff deliver confident and meaningful learning to combat sexual harassment and gender-based violence in all schools across Scotland."