Newsletter No. 8 Autumn 2019
Greetings! Autumn, the "season of mists and mellow fruitfulness" is already upon us. We hope you had a fine summer and are ready for the new term ahead. Here are some warming news items and engaging educational events to help you on your way.
 
We'd like to highlight two items in particular:
a brand new, short, animated video about why age verification for pornography is necessary; and
to let you know about our 3 Royal College of General Practitioners (RCGP)-accredited workshops on internet pornography and sexual dysfunctions in October and November.
In both cases we kindly invite you to help us disseminate the information through Facebook, Twitter or whatever other social media or email channels you use. We're particularly keen to raise awareness about the video. That way parents can watch it and show it to their children, teachers can share it and discuss the implications with pupils, healthcare and social work professionals can make their service users and clients understand the health and child protection reasons for this important legislation that is planned for implementation in the coming months.
Why age verification?

Here is our blog along with the video to reveal all.
Latest RCGP-accredited workshops
These popular, inexpensive workshops come with Continuing Professional Development units approved by the Royal College of General Practitioners. They are taking place in Killarney 25th October, Edinburgh on Wednesday 13th November, Glasgow Friday 15th November. Find out about the risks of excess pornography use for adolescents and adults in the health, legal and social impacts. For more details of content, timetables and prices see here.
TRF to Launch Lesson Plans for Teachers, Youth Workers etc.
After several years of development with the help of teachers, headteachers, an educational consultant, parents and pupils, TRF will be launching a series of lesson plans for use by teachers and youth workers in the coming weeks. They will include interactive lessons with titles such as: Sexting and the Adolescent Brain; Sexting and the Law; Pornography and You; and Pornography on Trial.

While the focus for many sex educators has been on teaching consent, which is important, many experts agree that this is totally insufficient to help deal with the mental effects of the tsunami of hardcore sexual material available to children today, especially at a sensitive stage of sexual development. Pornography is fast emerging as an addictive disorder.
Sixth International Conference on Behavioural Addictions in Japan
To stay smack bang, up-to-date with the latest developments in research on internet pornography, TRF attended and presented 2 papers at the Sixth International Conference on Behavioural Addictions in Yokohama, Japan in June this year. We also went to the main sessions on the latest research about internet pornography and will be writing up a summary of these for a peer reviewed journal in the coming weeks. Compulsive sexual behaviour disorder (CSBD), the new diagnosis in the World Health Organization's latest revision of its International Classification of Diseases (ICD-11) was well discussed. It is useful to know that over 80% of people looking for treatment for CSBD have a porn-related issue rather a traditional sex addiction problem such as acting out with multiple partners or frequenting sex workers.

How Pornography Contributes to Climate Change
Porn is a big industry. A single supplier streams over 110 million high definition porn videos a day. It stands to reason it is using up an awful lot of energy. See this important new study by a French group on just how much internet pornography is contributing to CO2 emissions and climate change. Porn is contributing 0.2% of all greenhouse gas emissions. For every metre of sea-level rises, porn will contribute 2 millimetres. Porn is causing damage to the whole planet!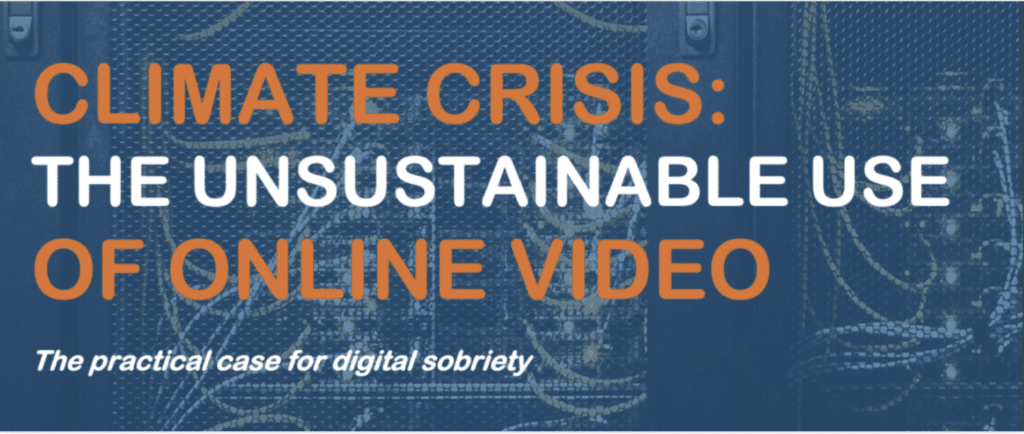 UK Government to provide £30 million fund to protect child-abuse victims and track down offenders
It is often forgotten how much addiction to internet pornography is contributing to the staggering rise in child sexual abuse offending. It's good that this money is being made available to help with prevention and to educate the public about the risks of easy access to all kinds of internet pornography and the risks of escalation. See the full story here.
New research
Prevalence, Patterns and Self-Perceived Effects of Pornography Consumption in Polish University Students: A Cross-Sectional Study (2019)
Large study in Poland (n= 6,463) on male & female college students (median age 22) reports relatively high levels of porn addiction (15%), escalation of porn use (tolerance), withdrawal symptoms, and porn-related sexual & relationship problems.
Relevant excerpts:
The most common self-perceived adverse​ effects of pornography use included: the need for longer stimulation (12.0%) and more sexual stimuli​ (17.6%) to reach orgasm, and a decrease in sexual satisfaction (24.5%)…

The present study also suggests that earlier exposure may be associated with potential desensitization to sexual stimuli as indicated by a need for longer stimulation and more sexual stimuli required to reach orgasm when consuming explicit material, and overall decrease in sexual satisfaction…
Various changes of pattern of pornography use occurring in the course of the exposure period were reported: switching to a novel genre of explicit material (46.0%), use of materials that do not​ match sexual orientation (60.9%) and need to use more extreme (violent) material (32.0%).

Copyright © 2019 The Reward Foundation, All rights reserved.